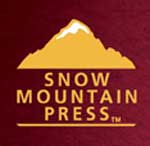 At A Glance




In Nazareth: Jesus—In the East: Saint Issa.

Follow Jesus through a young man's trials as he separates from his family and begins an adventure of learning and living in India and the Himalayas.

Drake weaves together scriptural references with ideas of the Far East leaving us with a new way of reading and appreciating the Bible and our own spiritual destiny.

The poignant juxtaposition of earthly royalty versus a spiritual path plays out through the characters of a lost civilization of Central Asia, the Kushans.

Opening with the ancient Kushans retrieving their horses from archenemies and demonstrating remarkable attunement with divine powers, Drake then introduces us to a mysterious order of devotees, who have long been separated from one another yet are critical to the training and fulfillment of the mission of young Jesus.

The story moves to Nazareth, where Mary, the mother of Jesus, is determined to support the spiritual mission of her son yet sorrowful at their pending separation.

Her concerns are not lessened when Joseph of Arimathea, Jesus' great uncle, introduces an unusual man from India—and the manís pet monkey—who will travel with them on the dangerous journey.

Once in the East, Issa sojourns with other companions his age, including a Kushan prince who travels incognito to protect himself from his kingdom's enemies.

Every day brings new challenges and raises new questions for the reader as Jesus' studies take him deeper into ancient Vedic and Buddhist teachings.

The danger intensifies as Jesus teaches the lower castes of India, something forbidden by the priests.

All the while, we watch his progress in self-mastery and oneness with his heavenly Father, culminating in his first miracle in the East and his insistence that all are meant to be sons and daughters of God.

Copyright ©2009 Summit Publications, Inc. All rights reserved.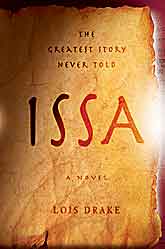 ISSA - The Greatest Story Never Told
ISBN:
978-1-932890-05-1

Publication Date:
September 1, 2009

Retail Price: $14.95

Pages: 240