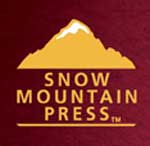 Back Cover




ISSA . . . A Story of Jesus' Youth

Thousands of miles from Bethlehem, two powerful and enigmatic forces are about to converge.

The Kushans.

A lost Central Asian civilization with a secret order bearing the Signet and possessing the power of the "Ancient Ones."

Jesus.

The teenager who leaves family and home for India. . .and would become the Savior of the world.

Could the convergence of the lost kingdom of the Kushans and the "lost years" of Jesus give us insights today?

Woven across multiple tableaus, threads of this dramatic tapestry include:



The boy Jesus, known in the East as Saint Issa,

Maitreya—the Coming Buddha,

The royal family of the Kushans,

One of the three wise men,

And many others . . .

Copyright ©2009 Summit Publications, Inc. All rights reserved.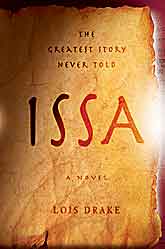 ISSA - The Greatest Story Never Told
ISBN:
978-1-932890-05-1

Publication Date:
September 1, 2009

Retail Price: $14.95

Pages: 240